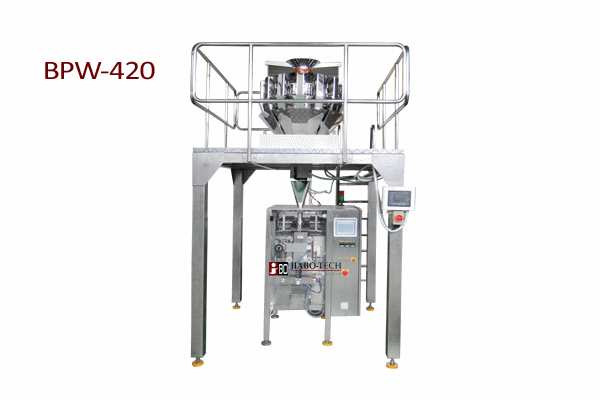 CONTACT LINK
jiabo@jiabo-tech.com
aftersales@jiabo-tech.com
-Vertical Form Fill Seal Machine with multihead weiger
-Suit for large volume package(up to 5KG), Speed of 30-80PPM.
-Stainless steel machine consturctions, reliable & durable running.
-Bagging Application for solid material such as snack food, confenctionery,
-Equiped with eyemark sensor for prints registration, date codes printer.
-Servo motor driven, controlled by PLC, & touch screen operation panel.